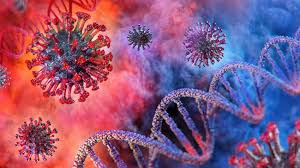 The Air Rescue Team of FEMERAID International – the health service institution of the Sovereign Order of Saint John of Jerusalem, Knights of Malta, Federation of the Autonomous Priories (KMFAP) – informs all our Knights and Dames about the followings:

The world is facing a new challenge with the new strain of coronavirus, which is 70% more contagious than the original virus, a fact that overshadows efforts to control the pandemic, which is growing faster instead of flattening the curve. About 19 countries have already reported cases with the new variant, many are still directly related to travel to England, but some countries have failed to establish contact with the UK, which suggests that the new variant is already freely circulating around the world. Experts at the University of Cambridge recall the power of keeping windows open and maintaining proper ventilation, a fact considered as secret weapon in addition to what FEMERAID has repeatedly reinforced in the past to control the speed of transmission of the virus.

Days ago, we highlighted the fact that 19 countries have already reported finding COVID-19 cases with the new variant discovered in the UK. In just 48 hours, 33 countries have already reported cases of this variant. Including Australia, Belgium, Brazil, Canada, Chile, China, Denmark, Finland, France, Germany, Iceland, India, Ireland, Israel, Italy, Japan, Jordan, Lebanon, Malta, the Netherlands, Norway, Pakistan, Portugal, Singapore, South Korea, Spain, Sweden, Switzerland, United Arab Emirates, Taiwan.

The new variant, despite not being deadlier, is highly contagious and thus more easily transmissible and has the capacity to infect more people, more rapidly. Naturally, as the number of new infections increases exponentially, the number of hospitalizations and deaths in the intensive care grows. We already have 83 million infections worldwide. It is essential to reinforce the importance of social distancing measures, hand washing and indoor ventilation guidelines, as well as the correct and adequate use of the mask. The good news, so far, is that the effectiveness of vaccines approved to date has not been affected by this mutation.

Stay safe and keep healthy!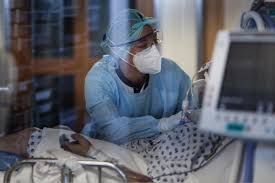 8th January 2021