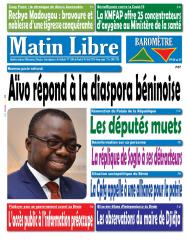 After the batch of medical supplies offered by the Benin Unit of its health service institution – FEMERAID International, the Sovereign Order of Saint John of Jerusalem, Knights of Malta, Federation of the Autonomous Priories (KMFAP) once again provided significant support to the Republic of Benin through its Malta Cross International Foundation.
25 oxygen concentrators and their accessories were donated to the Ministry of Health in Cotonou. This is a new generation of American technology equipment. Each concentrator can supply up to four (04) patients simultaneously from the oxygen distributor. This results in a combined capacity of one hundred (100) patients, who can be treated at the same time.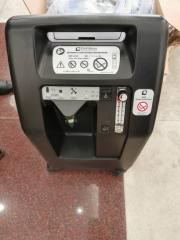 The official handover ceremony took place on the 13th August 2020 in the party hall of the Ministry of Foreign Affairs and Cooperation of Benin with the presence of the following KMFAP officials: Venerable Prior of Benin – Sir Florentin A. TCHAOU, Special Envoy to Benin – Sir Christian Ogounride KOUDAMIRO, Executive Director of Malta Cross International Foundation in Benin – Sir Kocou Yves Modeste AGBO and other knights of the Benin Priory. The Sovereign Order of Saint John of Jerusalem, Knights of Malta, Federation of the Autonomous Priories (KMFAP), which has excellent relations with the State of Benin, was represented by a strong delegation.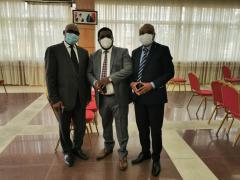 In his speech, Sir Kocou Modeste Agbo – Executive Director of MCF in Benin, on behalf of KMFAP, thanked the Minister of Foreign Affairs and Cooperation for all his availability and for the dedication of his entire team for the promptness of the work accomplished in the care and the routing of the equipment from the United States of America to Benin. He reassured the Government that this second donation is part of the KMFAP's ongoing activities in Benin and that the best is yet to come. The various partners of KMFAP have already been alerted to mobilize and collect new materials for the benefit of Benin. He also thanked the Government, primarily the Head of State for the constant patrol he is showing during the current pandemic period. Finally, he urged Ministry of Health officials to make good use of it and hoped that all citizens would accept restrictions to limit the nationwide spread of COVID-19.

The above report was published by the local and national press in Benin as well.

19th August 2020