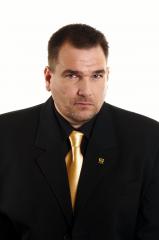 Sir Dr. Péter Fábián, State Secretary of the Sovereign Order of Saint John of Jerusalem, Knights of Malta, Federation of the Autonomous Priories (KMFAP), has been providing significant assistance by continuously donating health protection equipment to many institutions, municipalities and settlements in Hungary from the first moment of the outbreak of the coronavirus pandemic. With his excellent business relations and efficient organizing work, Sir Peter helped to organise the provision of personal protective equipment to a large number of people in need of kidney dialysis in a short time. This very important activity is still ongoing.
With the help of his own, for years well-functioning sources of supply, he donated guaranteed quality face masks, protective clothing and tests in huge quantities to: Szent István Hospital, Baranya County General Practitioner Service, Veszprém County Hospital and Balatonfüred Police Headquarters. Furthermore, based on the municipal information of the rural settlements, Sir Peter provided face masks free of charge to the entire population of Balatonfüred and Bakonybél, and to all residents of Mohács, Tihany, Csopak, Hatvan and Szentes cities over the age of 60.

In total: so far, 1 million masks, protective clothing and 20,000 tests have been donated by Sir Peter at his own expense, worth €1.5 million.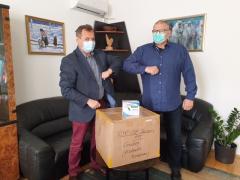 The business activity of Sir Péter Fábián is connected to various companies of the TCS Plc. Group. They have been dealing with the wholesale of security equipment for several years, have a full export license in China and represent several manufacturers in Hungary. Among them, also one of the largest manufacturers of medical protective equipment in China.

Most countries in the world, including Hungary, and many private healthcare providers were unprepared for the pandemic, but leaders of responsible companies and municipalities were also looking for solutions to procure such products. FMC Hungary is one of the largest providers of kidney dialysis. Their managers and staff do superhuman work to provide life-saving treatments for kidney patients even under conditions that have completely changed due to the coronavirus pandemic. At the request of Attila Berkes, managing director of FMC, the cooperation with Sir Péter Fábián was established, which has been going on very successfully for months. As part of this, they succeeded to obtain and deliver equipment of adequate quality at the very beginning, when it was almost impossible to get protective equipment. Although it was an incredibly difficult task to fine-tune the parameters of the appropriate quality, medical-level protective equipment, and to organize production, customs clearance, and transportation, it was a very good feeling for Sir Peter that they could help, and it can be said without exaggeration that they had saved lives. This work is still ongoing and the last major shipments are scheduled for arrival.

So far, 1.1 million protective masks and 1.2 million other protective equipment have been procured for the kidney dialysis company.

After the easing of epidemiological restrictions, the pandemic is not over, therefore additional support is currently being organised and negotiated, so Sir Péter Fábián still wants to contribute to the proper health protection.
10th May 2020