SOVEREIGN ORDER OF SAINT JOHN OF JERUSALEM
KNIGHTS OF MALTA
FEDERATION OF THE AUTONOMOUS PRIORIES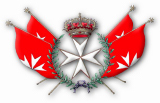 GOVERNMENT OF THE STATE
CABINET OF THE GRAND MASTER AND HEAD OF THE STATE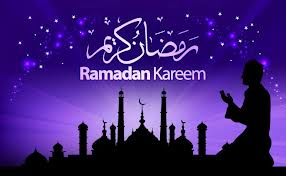 CONGRATULATIONS TO OUR KNIGHTS AND DAMES OF MOSLEM FAITH ON THE OCCASION OF THE RAMADAN
" And whosoever of you is present, let him fast the month, and whosoever of you is sick or on a journey, a number of other days. Allah desires for you ease; He desires not hardship for you; and that you should complete the period, and that you should magnify Allah for having guided you, and that perhaps you may be thankful. "
Chapter 2, Revelation 185 of the Quran
Assalamo alaikum wa rehmatullah e wa barakatuhu!
Ramadan Kareem !
In my personal name and also on behalf of KMFAP Government and of the Dames and Knights of the Federation of all Faiths, Religions, Beliefs and Creeds, our most sincere respects for the meaning of this period of spiritual purity and the Ramadan Greetings from all to our Knights and Dames of Moslem Faith .
Considering the hate and intolerance against a part of the muslims conducted by the muslim fundamentalist movements, I invite all, during this period of pray and of purity, to meditate on the the following sentence of the Holy Book:
" It is unlawful for a believer to kill another believer, accidents excepted. ( … ) He that kills a believer by design shall burn in Hell for ever. He shall incur the wrath of God, who will lay His curse on him and prepare for him a mighty scourge. "
Quran 4:92-93;
May Allah, the Almighty, be with you and your beloved ones, may His "sawabs" be many and may He bring upon all Peace, Prosperity, Love and Tolerance.
His Eminent Highness Jose, Prince
Grand Master and Head of the State