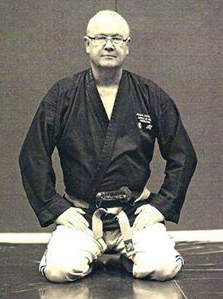 Respectful
Honourable
Special
Impressive goodbye
A tribute to Sir Frank, who truly deserved this last honour given to him by family, friends, students, colleagues and brother knights.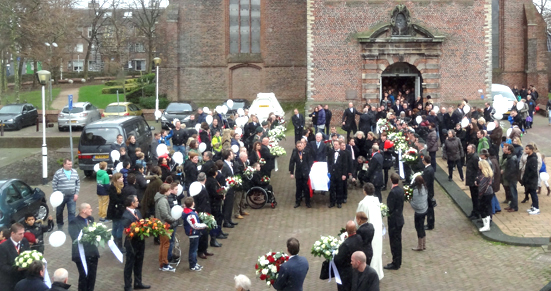 A man who, not only on death, but also during life has been honoured as was done on the 7th of December 2013, at the Great Church of Beverwijk/The Netherlands. Various times Sir Frank Philipoom could enjoy rightfully earned honourings for all he stood for. At 58 years he had a very impressive record, and he meant a lot for sports and defence in the area, as well as for knighthood through his humanitarian activities.
The call to have as many children attend as possible to release a balloon was followed immensely. Here too, the children were given a lot of thought, something that had been an important part of Sir Frank Philipoom's life.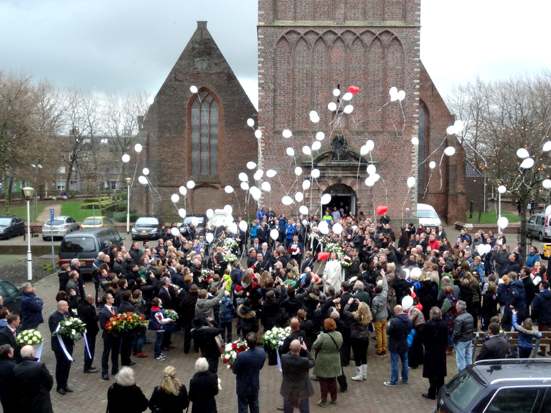 Source: http://www.bic-news.nl/dag-frank/
17th December 2013