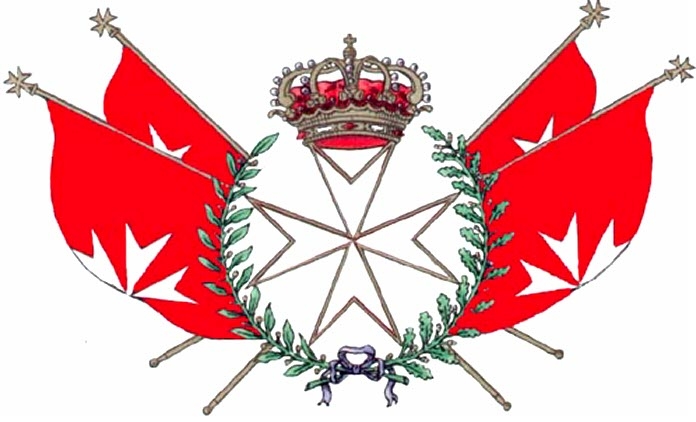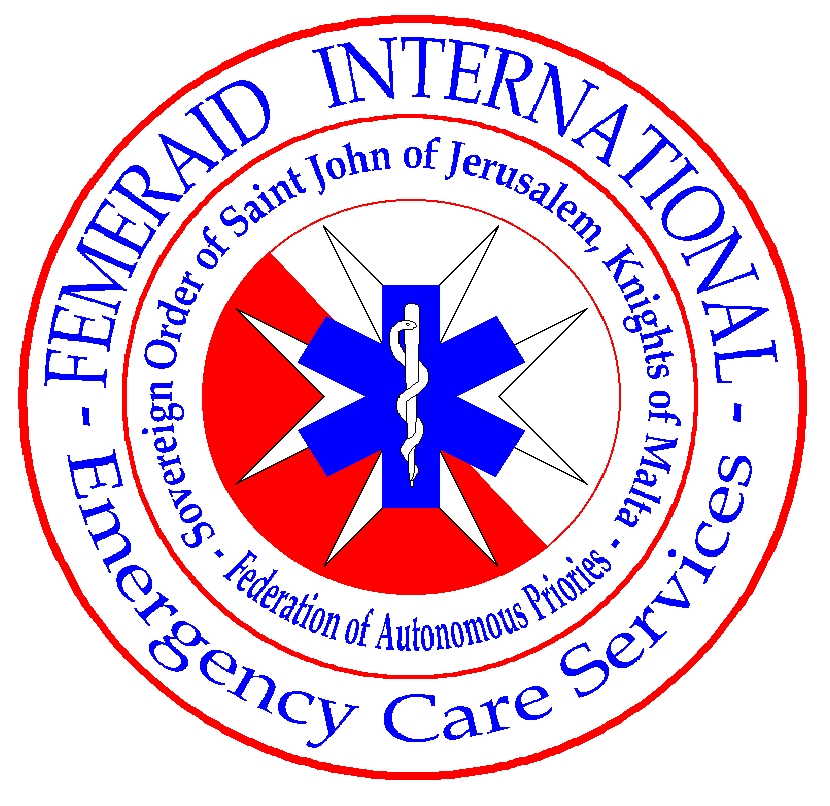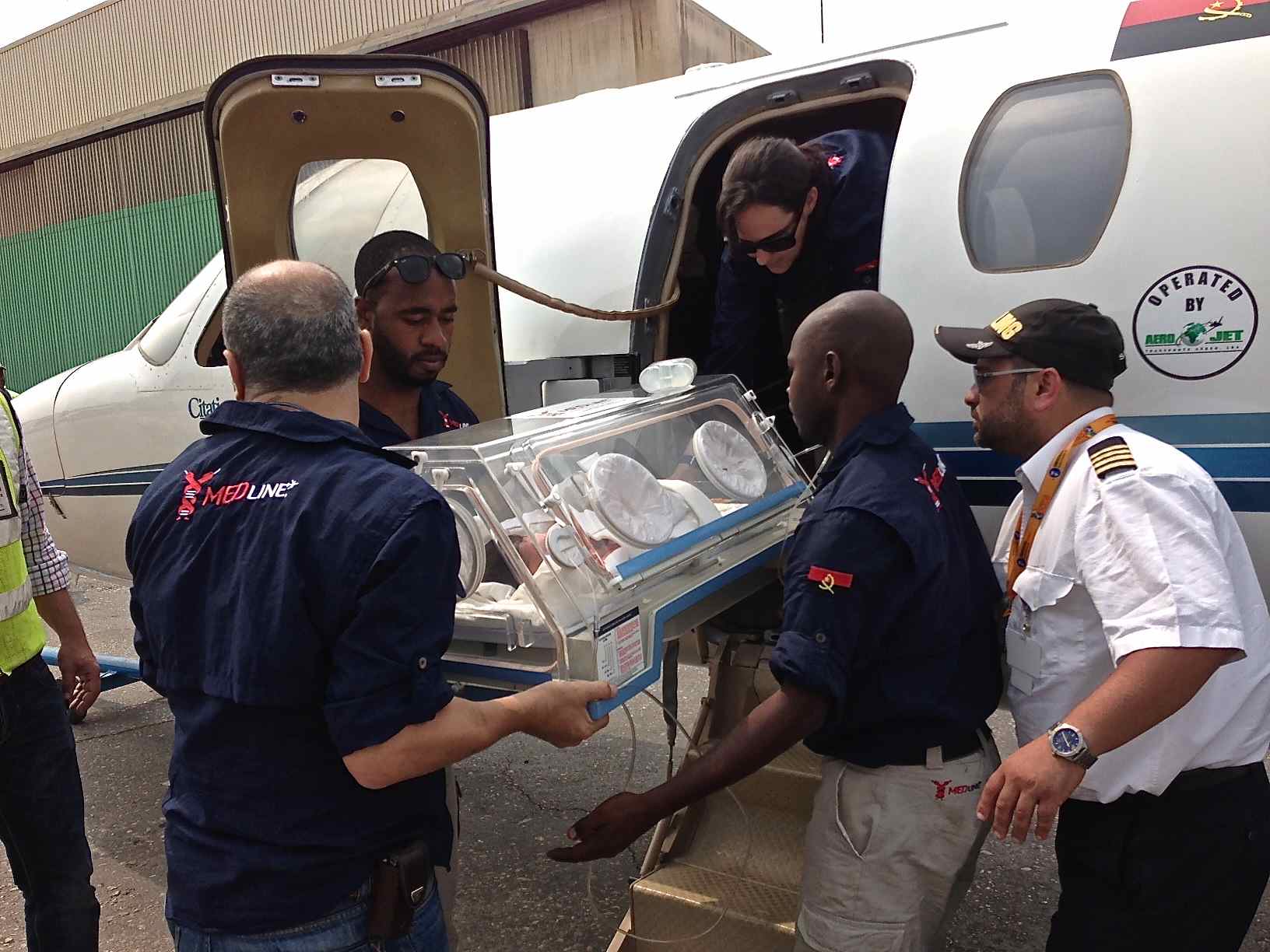 The Embassy to Angola of the Sovereign Order of Saint John of Jerusalem, Knights of Malta, Federation of the Autonomous Priories (KMFAP) is proud to inform that on the 13th July 2013 the Medical Services of the Embassy of KMFAP have saved one more life by the intervention of the joint medical teams FEMERAID / Medline Angola.
This time the critical patient was a premature newborn baby, who was evacuated from the city of Benguela to Luanda, the capital of Angola, in a mobile incubator for newborns.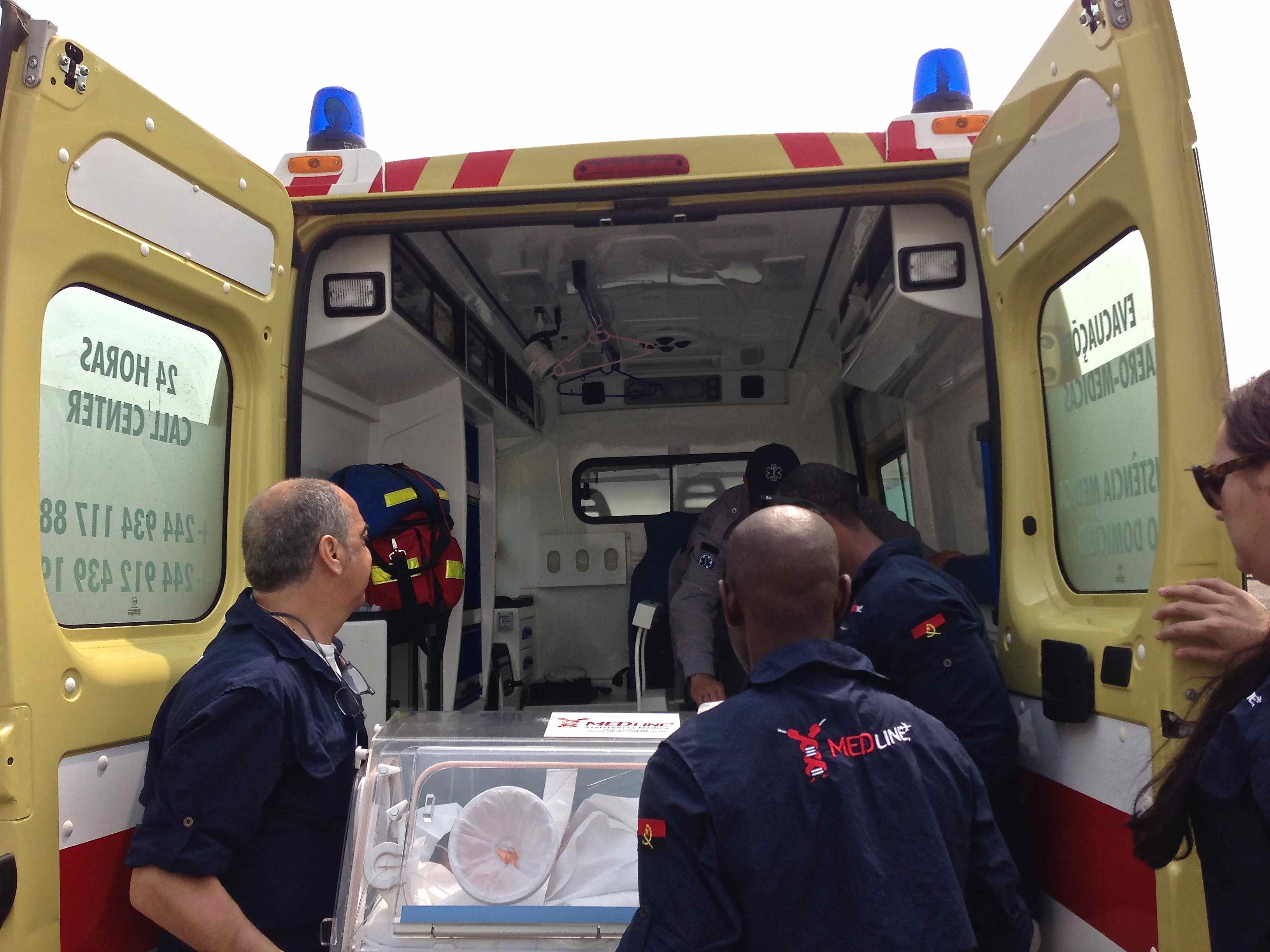 This incubator is a "State of the Art" piece of modern technology, conceived to provide intensive care and transport to premature newborn babies in critical condition.
FEMERAID International is the Institution of the Federation (KMFAP) dedicated to Health Care, and in the Republic of Angola FEMERAID International is represented by Medline – Medical Assistance, whose staff is reinforced as Cooperation given by the Embassy, by FEMERAID Doctors, Nurses and Paramedics – all of them highly accredited at international level in Flight Medicine.
Since January 2013 Medline / FEMERAID joint teams have already done in Angola 40 Medical Evacuation flights of critical patients, having saved all those lives.
Besides our dedicated hospital jet plane, the modern ambulances of Medline have also been used in this operation.
When, in 30 years from now, the baby that we have now evacuated will be a man, contributing with his work to the progress of Angola, then we will also be there behind him, this because we have been here today to save his life, as we have been doing during the last 18 years of Diplomatic Relations with Angola, always making the difference between Life and Death.
15th July 2013