On the 1st of June 2009, the Femeraid Medical Team - Angola, as part of our Embassy in Luanda, was invited to be present and to provide assistance to the official celebrations of the Children's Day in Angola, a Festival for children that took place at the Coqueiros Stadium in Luanda, with the presence of about 3.000 Children (250 of them were handicap Children), presided by the First Lady of Angola H. E. Mrs. Ana Paula Santos.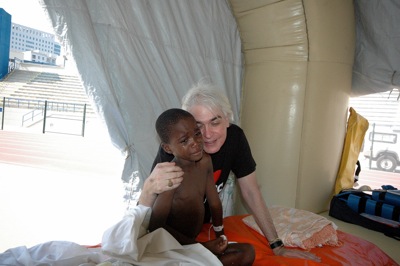 17 children and one adult where assisted in our Mobile Hospital during the Festival.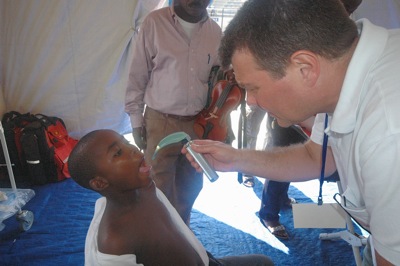 A Femeraid - Angola Medical Team, selected for the specific needs of the event and composed by Dr Fernando Bastos (Pediatrician and Neonatologist), Prof Doctor Sir Lemuel Bornelli Cordeiro, (ICU and Neuro Intensivist), Dr. Rui Soto (Pediatric Surgeon), Dr. Sir Nuno Gonçalo Cosmelli (Emergency physician), Dr Claudia Ferreira (Lab Technician) and Architect Antonio J. Bicheiro (Coordinator of Logistics) was present, supported by our fully equipped Mobile Hospital 2 vehicles Land Rover Defender 4X4 of our Embassy and 1 truck provided by the Arch.
António Bicheiro.