On Saturday, the 11th of August 2007 a serious motor vehicle accident happened in Malange Province, Republic of Angola, 57 km from the famous and beautiful water falls of Kalandula.
One family of 3 persons was involved in this accident and they all were ejected from the vehicle when it capsized several times.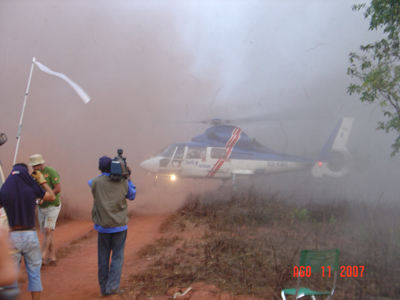 The alert of this serious accident arrived to our FEMERAID - ANGOLA Medical Rescue Team at 15h27.
Our Medical Rescue Team took off from Luanda airport at 16h03 and after a one helicopter hour flight, at 17h12, the team arrived at the scene of the accident.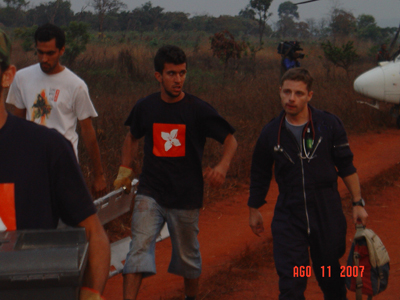 Due to the sunset our team had also to fight against the time, since it had only 30 minutes of sun light to stabilize on the spot one politrauma patient classified as P1( Life Threatening Situation ) , a second patient classified as P2 ( Needs Medical Care ) and the third patient classified as a P3 ( Does not require Medical Care, only First Aid ).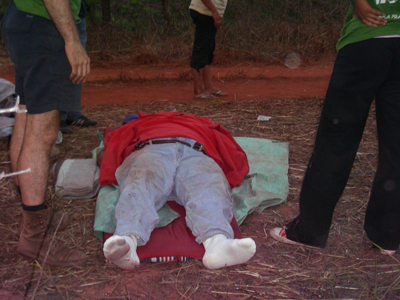 After the stabilization maneuvers our Medical Rescue Team transported 2 of the patients to Luanda by helicopter.

The patient in Life Threatening Situation needed urgent Advanced Trauma Life Support and Advanced Airway Treatment. Both were supplied on board during the flight.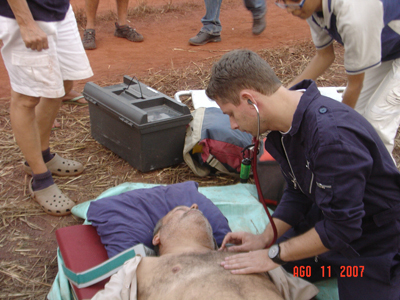 After 3 weeks all the patients are fully recovered and the one who was more seriously injured presents now no impairment or disability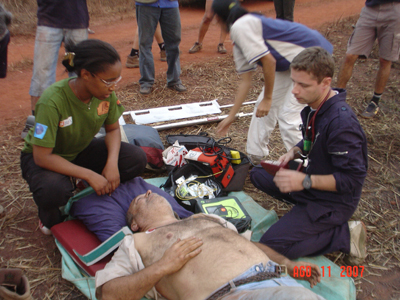 Once more our FEMERAID MEDICAL RESCUES TEAM saved lives...